13438 Palm Beach Blvd
Fort Myers
Welcome To
JONESEZ BBQ
Fort Myers #1 BBQ
Welcome To JONESEZ BBQ!!!
When you visit JONESEZ BBQ, you're in for a treat. JONESEZ is not only family oriented, we're also family owned and operated. Come out and experience real homestyle cooking. We offer mouthwatering RIBS, CHICKEN, PULLED PORK AND MORE. We also specialize in homemade desserts such as: cakes, pies, and cobblers. Our chefs, THE JONES FAMILY, are renowned for their creative combinations of spices and sauces.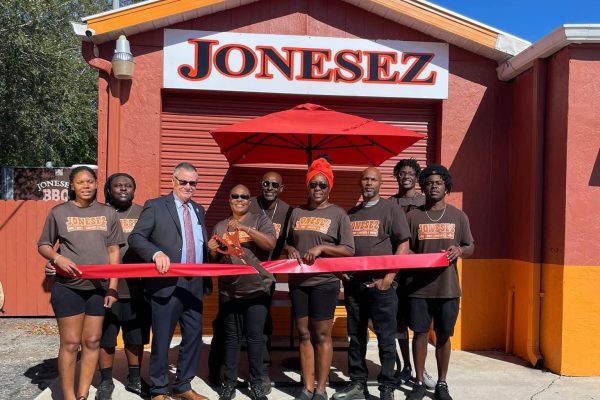 Our warm and charming atmosphere will instantly relax you while our attentive staff spoils you. Weekly menu specials offer unique flavors and pairings.
JONESEZ BBQ does Parties, Catering, Luncheons, Backyard Barbecues, and Events. We're currently in operation year round. We take pride in what we do and who we are. We are one of a kind and specialize in good food and homemade/HOMESTYLE cooking. Look for the brown trucks so that you can experience some good ole barbecue. Hire Jonesez for your next event and/or party.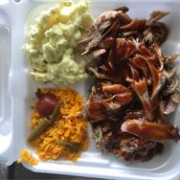 Pulled Pork
Meats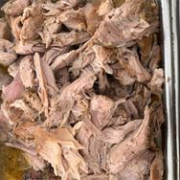 Pulled Grilled Chicken
Meats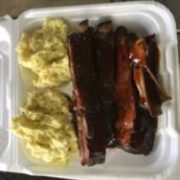 Pork Spare Ribs
Meats
First of all, We want to thank our Lord And Savior, Jesus Christ, A Personal Friend (barry), And Dave And Cindy Alexander for help and support on getting our first location in Labelle, Fl.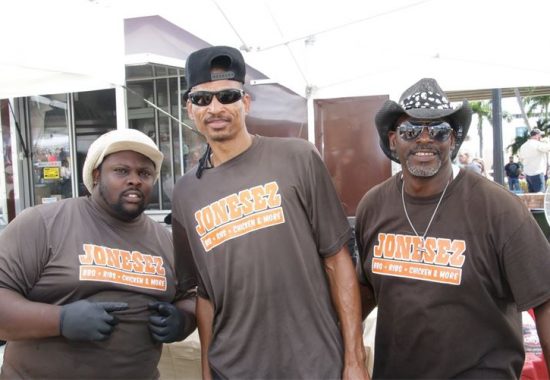 Includes one meat and two sides
Meats
Standard Sides
Pulled Pork
Yellow Rice
Potato Salad
Coleslaw
Pulled Grilled Chicken
Mac-N-Cheese
Baked Beans
Collard Greens
Pork Spare Ribs
Country Style
Greens Beans
Cornbread
MEATS
Pulled Grilled Chicken - $13
12210 Metro Parkway
Fort Myers
11AM - 5:30PM
Wednesday - Friday
12002 & 12010 Palm Beach Blvd
Fort Myers
11AM - 6PM
Saturday - Sunday
Tractor Supply
In LaBelle
11AM - Until Sold Out
Thursday - Sunday
JonesEZ Takeout
13438 Palm Beach Blvd
Fort Myers FL
11AM - 7PM
Thursday - Sunday
Jonesez BBQ Feature at BBQ Bands and Brew
The Jonesez BBQ has won people's choice at BBQ Bands & Brew for the past 8 years in a row! But why wait until next year's competition? Find the Jonesez BBQ secret for making SWFL's favorite BBQ. To tr...